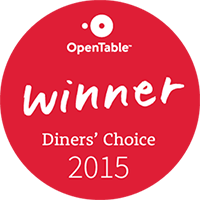 The Little Boston Bistro at The Point Casino offers intimate casual fine dining.  A variety of steaks and seafood are offered on the menu.  Our early bird 3-course dinner is $19.95 and served Sundays thru Thursdays from 4:00pm to 6:00pm.  On Mondays the Early Bird Dinner is available all evening.  On Thursdays, we offer a Steak Night Special for $16.95.  During the summer, the patio is open for outdoor dining.  Call (360) 297 – 6143 for reservations or book online.  See our menus below. The Bistro is Open Daily serving dinner beginning at 4:00pm. The Bistro is available for private parties.
Join us on the second Tuesday of each month for our popular Wine Dinner Series featuring a different winery.  On the fourth Tuesday of each month, we feature a regional wine dinner. Enjoy a Four-course dinner with five wines.  $55 per person. Begins at 6:00pm. Join us for our next wine dinner:


Upcoming Events
January 28 – Vinalta Wines from Italy
February 11 – Ryan Patrick Winery
Friday, February 14 4-course Valentine's Dinner $45. Add a wine pairing for $15.
February 25 – Bordeaux with Kobrand
March 24 – Wines from CHile
April 14 – Hard Hat Winery
April 28 – Wines from Provance
Reservations suggested for our Wine Dinners. On parties of 5 or more, a 50% deposit is required.
Please call (360) 297 – 6143 for reservations or book online here.
Hours
Days
Early Bird Dinner
Dinner
Sunday

Monday*

4:00pm – 6:00pm

4:00pm – 9:00pm

6:00pm – 9:00pm

6:00pm – 9:00pm

Tuesday*

Wine Dinners

4:00pm – 6:00pm

2nd & 4th Tuesdays

6:00pm – 9:00pm

6pm

Wednesday
4:00pm – 6:00pm
6:00pm – 9:00pm
Thursday
4:00pm – 6:00pm**
6:00pm – 9:00pm
Friday
4:00pm – 10:00pm
Saturday
4:00pm – 10:00pm
*Half-off selected bottles of wine on Mondays and Tuesdays. Excludes wine dinners on the 2nd and 4th Tuesdays. Please note the Bistro is not available for open-seating during the wine dinners. Thank you.
Menus